Highest Quality Parts and Manufacturing Processes.
All Stainless Steel Construction.
Spec Sciences, Inc.'s workhorse cleaning system. Absolute quality materials and construction have enabled some of these systems to operate 24/7 for 10+ years without issue. Applications include military, space and commercial grade electronics, titanium jet engine turbine blades at various stages of nitride coating, control valves, stereo-lithography rapid prototypes and many other applications.
Typically 120V or 240V operation.
PRODUCT DETAIL AND DIMENSIONS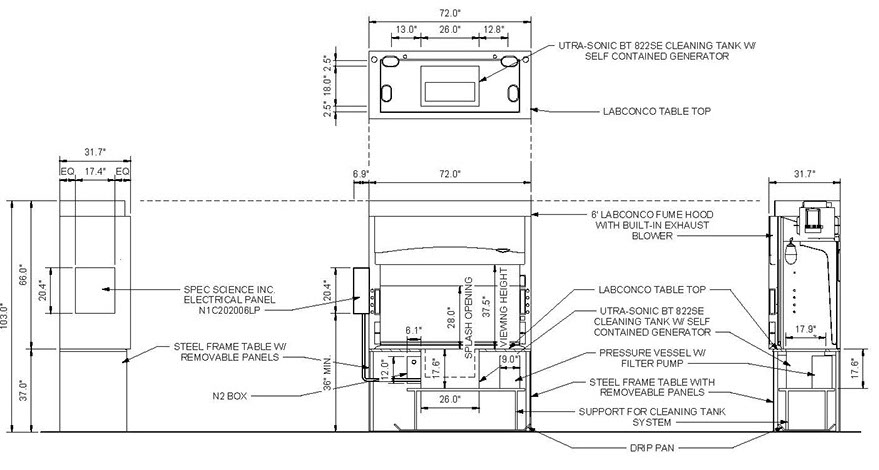 *Dimensions and actual sizes may vary depending on required tank, hood and support structure size.
SPEC SCIENCES, INC
2020
All images are property of Spec Sciences, Inc. unless noted otherwise.