Highest Quality Parts and Manufacturing Processes.
All Stainless Steel Construction.
Spec Sciences, Inc.'s most advanced systems were designed for demanding clean room manufacturing processes. The model pictured here is used for a four step cleaning process for precision hybrid microelectronics cleaning prior to organic and wire bonding applications. Ultrasonic agitation is use in all four tanks. Pump agitation, spray wand rinsing and built in purification can be added to any of the flammable or non-flammable liquid tanks.
Typically 240V operation.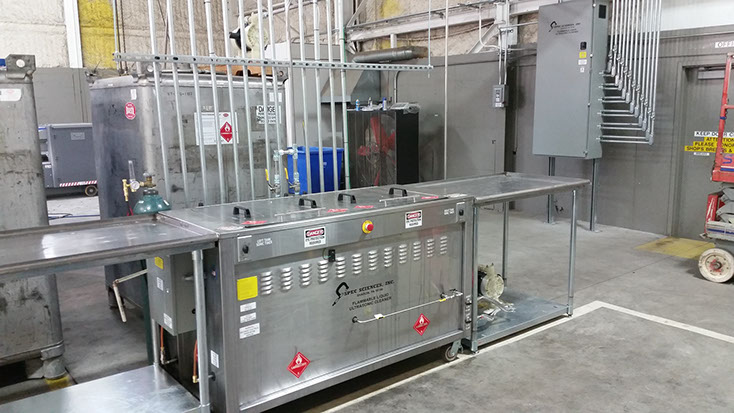 SSI control and power panel
"Y" seals on rigid conduit panels located 3' off of the ground
Rigid conduit lines entering back of machine
AVAILABLE SIZES

SPEC SCIENCES, INC
2020
All images are property of Spec Sciences, Inc. unless noted otherwise.